If you're anything like we are here at Intrigue, you are obsessed with bridal fashion. We just love watch the bridal fashion shows and keeping up with the latest bridal trends. One bridal designer we follow frequently is Claire Pettibone. Her bridal gowns are honestly TO DIE FOR. Just looking at her Fall 2017 line up makes our hearts ache. The way she tied in vintage styles - super hip - with off white lace patterns just shows how much simplicity is popular. Take a look at some of her gown below and comment which ones are your favorite - maybe it's the same as ours! (hint: all of them)!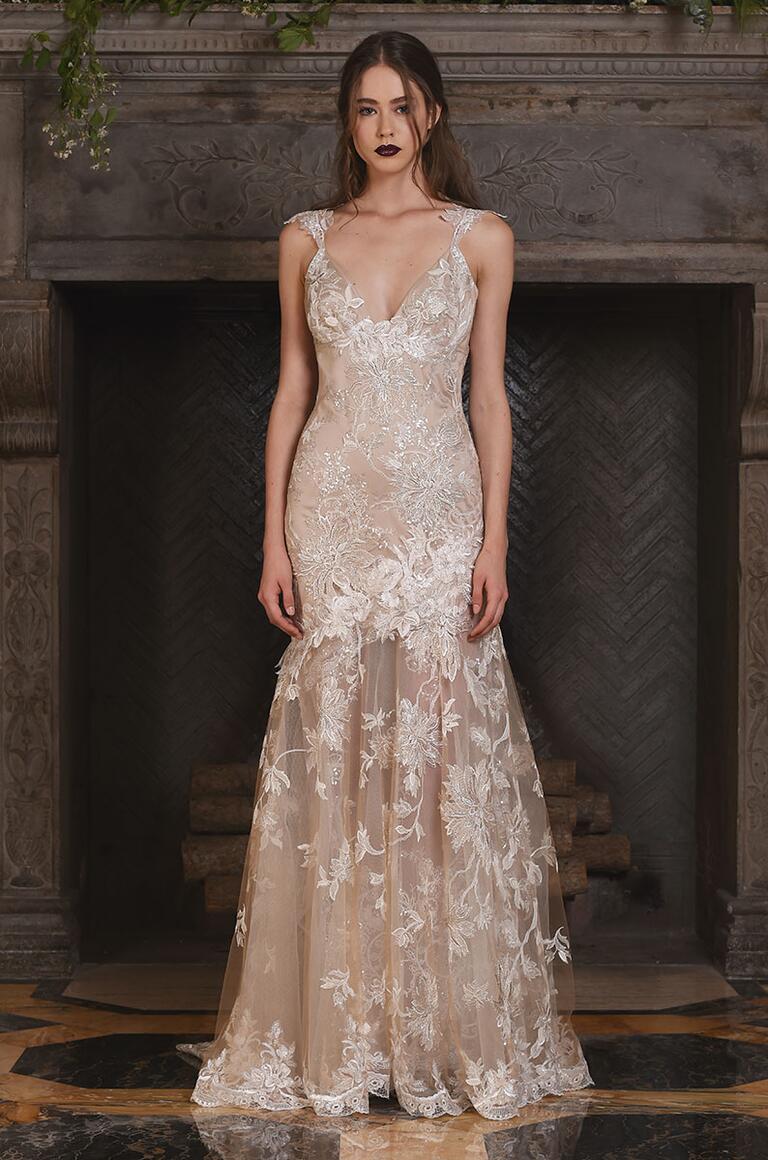 A theme we really love during the reception of a wedding is the concept of a lounge! These lounges are perfect for cocktail hour or even as a substitute for assigned seatings. They provide a great atmosphere for the guests of your special day while enhancing the already beautiful landscape of the low country.
Below are even more great pictures of lounges that we have loved setting up over the years. Be sure to let us know if these give you any ideas!
The spring season has finally arrived and we here at Intrigue think it is time to talk about floral designs. As we start the planning for this years spring weddings we can't help but reflect on past weddings and past floral designs we've had. Since we loved look back so much we thought we would share it with you and see if it inspired you the way it has inspired us! Or should I say Intrigued us?
Lindsay and Tom came to us with a simple dream that we were able to make a reality. They wanted to celebrate their love with the people they cared about; sealing it with a kiss by the sea at an intimate affair on Folly Beach.
Something we really love and appreciate as a team is when our weddinngs are featured by wonderful Charleston magazines! Today is starting out to be a great day because we got featured in not one - but two Charleston wedding magazines! The Wedding Row Magazine and A Lowcountry Wedding Magazine!
We are so excited to see that one of our weddings was featured on Colin Cowie Weddings! Shot by the always talented Riverland Studios, this stunning Lowndes Grove wedding was one to make your jaw drop!
The Pavilion at Patriots Point is on our radar for venue hotspots. Located in Mount Pleasant, the venue's waterfront view of Charleston harbor is just one of it's most beautiful attractions. With a vast area for cocktail hour and reception, the bride and groom can truly make the venue their own by adding personal touches and details to the overall theme and decor.
The Cotton Dock at Boone Hall Plantation is the ideal venue for hosting a wedding ceremony & reception for any number of guests!
We are so thrilled to be featured on Southern Weddings today! Our sweet couple Ashley and William married at Lowndes Groves Plantation surrounded by their loving family and friends, who traveled from all over the country to help celebrate!
Photographer: Britt Croft Photography
The Creek Club @ Ion is located in Mount Pleasant, SC. With spacious porches and spectacular sunset views, the venue is very fitting for hosting a wedding reception. The Creek Club @ Ion can accommodate anywhere from 75-300 guests, which makes it suitable for just about any client!
The Middleton Place in Charleston, SC is another venue hotspot that we absolutely love! The Middleton Place is the perfect location for a large wedding, with its abundant amount of space and spectacular views of the Ashley River. Not only does is provide a beautiful ceremony area, but the venue also provides different spaces specialized for cocktail hour and the reception.
Intrigue Design and Events had the honor of designing and planning another gorgeous wedding here in Charleston, SC. Taylor & Brent were married at Cottage on the Creek in Mount Pleasant, South Carolina, surrounded by friends and family excited to witness such a special day. We are thrilled that this fabulous wedding was featured in the amazing Charleston Weddings!
When you finally pick that perfect place for where you want to tie the knot, a lot goes into using a certain space to create that perfect ceremony and reception you've always fantasized. When your significant other and soon to be spouse (!!!) gets down on one knee and asks you to spend the rest of your life with him, you can finally start planning the wedding of your dreams.
 You may ask, how do I choose a venue when there are hundreds of beautiful venues in Charleston?!